This is for demonstration purpose only!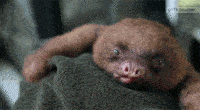 Disclaimer:
This is a simple proof of concept on locating users of geodating-apps, e.g. Grindr, Jack'd, Scruff, Growlr.

These Apps provide distance-information between their users.
If you're able to perform several requests at the same time, you're able to find out the exact location of any user via trilateration:

How does this map work?
Navigate to the area you want to check for Users and click to load them.
Zoom in for better results, locating will fail if too many guys are in the chosen area.